Hier sind die Homebrew-Updates vom Wochenende!
Cpasjuste hat seinen SNES-Emulator "pSNES" für die Nintendo Switch aktualisiert.
In dieser Version wurde ein Problem behoben, bei dem die Knöpfe im Speicherdialog nicht funktionieren. Des Weiteren kann die Verwendung einer db.xml zum Sortieren der Spiele ein- und ausgeschaltet werden und Vorschaubilder werden korrekt geladen, wenn keine Datenbank benutzt wird. Leider funktioniert der Emulator immer noch nicht mit SX OS. War ein Problem mit SX OS und wurde mit v1.2 behoben!
pSNES Changelog

* fix some case where buttons were broken in the saves dialog
* add option to enable/disable database for roms handling (db.xml), application restart required (disable by default)
* correctly load preview images when no database is used
---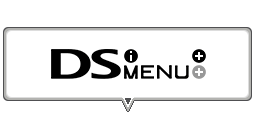 Ebenfalls ein Update bekommen hat DSiMenu++ von Robz8.
Ein Fehler wurde behoben, bei dem kein Sound abgespielt wurde.
DSiMenu++ Changelog
---

Das Cemu-Team hat eine neue Version ihres Wii-U-Emulators "Cemu" für Windows veröffentlicht.
Die Charakter-Grafiken in Paper Mario: Color Splash wurden behoben und "Sonic Boom – Lyrics Aufstieg" rendert jetzt korrekt. Des Weiteren lässt sich die Oberfläche nun übersetzen und einige Fehler wurden behoben – darunter bspw. einer, bei dem der 1- und 2-Knopf der Wiimote vertauscht waren und einer, der zu einer 100%igen CPU-Auslastung geführt hat.
---
Zu guter Letzt hat Wiimm noch eine neue Ausgabe seiner Custom Mario Kart Distribution "Wiimms Mario Kart Fun" veröffentlicht.
DOWNLOAD WIIMMS MARIO KART FUN
Die vollständige Track-Liste seht ihr auf ct.wiimm.de. Neue, wiederkehrende und aktualisierte Strecken seht ihr unten.
Neue Strecken
Aktualisierte Strecken
Wiederkehrende Strecken