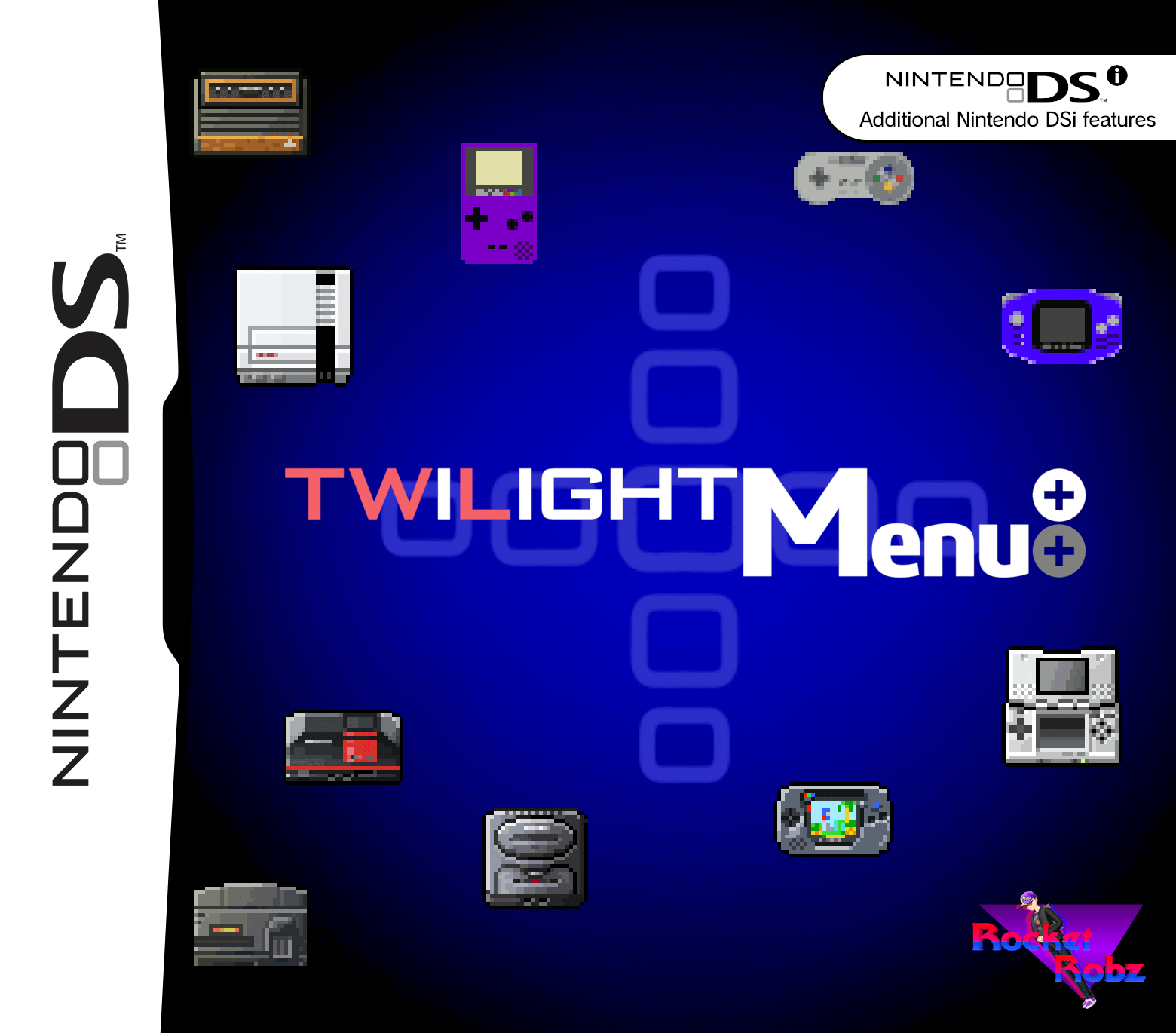 Das TWiLight Menu++ sieht aus wie das DSi-Menü und kann in Verbindung mit NDS-Bootstrap DS-Homebrews und DS-Spiele von der SD-Karte abspielen.
Wenn eine ROM, die keine DS-ROM ist, im Quick-Menü geladen wird, wird der zugehörige Emulator nicht mehr im DS-Modus gestartet, was den SD-Zugriff wieder erlaubt. Auch funktioniert "Castlevania: Order of Ecclesia" wieder und die Cover-Größe für Master-System- und Game-Gear-Spiele wurde behoben (84×115 Pixel).
v9.5.2:
* Fixed box art size display for Master System and Game Gear games. Now uses the correct size of 84x115.

v9.5.1:
* If you launched a ROM that isn't a DS ROM, launching it in quick menu will no longer load it's respective emulator in DS mode, and thus, allows SD access again.
* Castlevania: Order of Ecclesia now works again by adding it to the SpeedBumpInclude list.