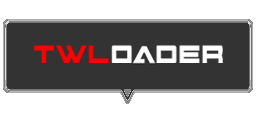 Robz8 hat erneut seinen TWLoader für den 3DS aktualisiert.
UPDATE: v1.4.2 ist da. Mehrere Box-Arts werden jetzt unterstützt und eine Option wurde hinzugefügt, mit dem man die Benachrichtigungs-LED des 3DS in allen Farben des Regenbogens erstrahlen lassen kann! Mehrere Bugs mit Box-Arts wurden auch noch behoben und die folgenden Flashkarten werden jetzt auch unterstützt: Acekard 2(i), M3DS Real, R4i-SDHC 1.4.x, Ace 3DS+, Gateway Blue Card, R4iLS, R4iTT.
ROMs können jetzt zusätzlich zur DSTWO von folgenden Flashkarten geladen werden: DSTT, R4i Gold, R4i-SDHC, R4 SDHC Dual-Core, R4 SDHC Upgrade, SC DSONE. Zudem wurde ein Fehler behoben, bei dem das dritte Boxart immer ein "?" war.

Spoiler

v1.4.2:
- Improved box art loading. Limit is no longer 10 images.
- The boxart folder now has a folder for flashcards inside.
- An NTR/TWL-mode option to have rainbow colors glowing in the Notification LED is added. (credit to MarcusD).
- Crashes no longer occur when there are little to no box art images.
- Some box art are no longer shown as "?".
- TWLNAND side: When running Slot-1 card/flashcard, ARM9 CPU values are fixed, so the NTR value is no longer the TWL value, and vice versa.
The following flashcards are now supported: 
- Acekard 2(i)/M3DS Real/R4i-SDHC 1.4.x
- Ace 3DS+/Gateway Blue Card/R4iLS/R4iTT


v1.4.1:
- Added flashcard ROM loading support for DSTT/R4i Gold/R4i-SDHC/R4 SDHC Dual-Core/R4 SDHC Upgrade/SC DSONE.
- Fixed bug where the 3rd box art is always a "?".