2016 war definitiv kein Jahr, welches man nochmal wiederholen möchte. Aber für die Homebrew-Szene war es wieder ein Jahr der Fortschritte. Lassen wir es doch nochmal revue passieren!

Wenn es ein Wort gibt, was jeden so richtig auslöst, dann wäre das "IOSU-Exploit". Ja, es war noch im Januar, dass Hykem noch daran arbeitete – er wollte sogar aufhören, als Naehrwert angab, auch daran zu arbeiten. Doch Naehrwert behielt seine Arbeit für sich und so arbeitete Hykem doch weiter – bis zu seinem endgültigen Rückzug. Aber dazu später mehr.
Das erste und vorerst letzte Wii-U-Update 5.5.1 erschien Mitte Januar und ist heute noch die empfohlene Firmware.
Und dann stellte sich noch heraus, dass der Browser-Exploit doch noch funktioniert. Bis heute hat Nintendo aber nichts dagegen unternommen.

Heimlicher Held im Hintergrund: Google Code diente vielen Homebrew-Projekten als Zuhause. Doch Im Januar 2016 entschloss sich Google, die Code-Plattform zu schließen. Wir veröffentlichten daraufhin einen Nachruf: "Danke Google Code!"

Im Februar erschien eine hübsche, grafische Oberfläche für Loadiine – Loadiine GX2 genannt. Loadiine GX2 bleibt heute der einzige SD-Loader für die Wii U – auch, weil es heute andere Methoden gibt, Spiele abzuspielen.
Auch zeigte Smea zum ersten Mal einen Emu/RedNAND für die Wii U.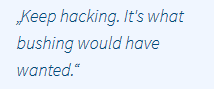 Am 9. Februar 2016 verstarb bushing von fail0verflow/Team Twiizers.


Anfang März veröffentlichte dimok den Homebrew Launcher und ftpiiu für die Wii U. Dieser bringt zum Glück etwas Ordnung in die damals noch chaotische Wii U Homebrew-Szene.

Aliaspider veröffentlichte für die 3DS-Firmware 10.4 bis 10.6 den ARM11 Kernel-Hack "svchax" zum Downgraden.
Ebenfalls im März blühten Custom Firmware für den 3DS auf: Durch arm9loaderhax ist es möglich, schon sehr früh Vollzugriff auf das System zu erlangen.
Nintendos erste Smartphone-App "Miitomo" ging Ende März an den Start. Gleichzeitig öffnete auch My Nintendo seine Pforten und es gab Flipnote Studio 3D gratis – ohne Online-Features.

Auch gab der Konzern die Schließung des Nintendo-DSi-Shops Ende März 2017 bekannt.
Die NTR CFW bekam Ende März Video-Streaming auf dem New3DS.

ShinyQuagsire vom Team SALT veröffentlichte den 3DS-Exploit supermysterychunkhax für Pokémon: Super Mystery Dungeon.
Nintendo gab bekannt, dass die nächste Konsole "Nintendo NX" im März 2017 erschienen wird. Außerdem soll The Legend of Zelda: Breath of the Wild zeitgleich für Wii U und die NX erscheinen.
OK, wer von euch findet "NX" besser als "Switch"? Und "Revolution" besser als "Wii"? Mir persönlich gefallen ja alle Namen 🙂 .

Team SALT veröffentlichte (v*)hax für den 3DS. Dies ist ein sekundärer Exploit für das Spiel VVVVVV.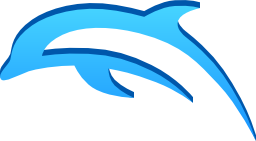 Capcom verärgerte mit einem fälschlichen DMCA-Takedown das Dolphin-Team. Das Negative an einem solchen ist, dass er sofort bearbeitet werden muss – also kein Warten auf eine Gegenrevision.

Der Wii U Kernel-Exploit für die Firmware 5.5.X wurde im Mai geleakt. In den nächsten Tagen erreichten uns über 100 Kommentare, die allesamt quasi auf das Gleiche hinaus wollten. Lest doch mal bitte!
Besonders kritisch war das 3DS-Update 11.0. Es fügte einen Downgrade-Block hinzu, der heute nur schwer zu umgehen ist.

Humblehax für Citizens of Earth wurde veröffentlicht. Das Spiel war vorher im Humble Bundle zu haben.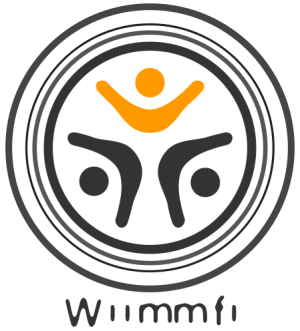 Wiimmfi startete Wettbewerbe für Mario Kart Wii.
Etwas unerfreulich war die Einstellung der Entwicklung der NTR CFW. Cell9 wurde von Margen67 dazu gedrängt, den Quellcode der CFW zu veröffentlichen, was der Entwickler aber nicht wollte. Margen bekam dafür die Quittung und hat heute keinen besonders hohen Beliebtheitsgrad in der 3DS-Szene.

Anfang Juni veröffentlichte der Flashkartenhersteller Gateway ein Update für die Gateway 3DS, welches arm9loaderhax-Unterstützung mit sich bringt. Außerdem wurde eine eigene Lösung für arm9loaderhax eingeführt, welche auf heftige Kritik stieß.
Der primäre 3DS-Exploit freakyhax für Freakyforms: Deluxe erschien.
Auch basehaxx für Pokémon Omega Rubin und Alpha Saphir erblickte das Licht der Welt, außerdem bekam die Nintendo-Homepage ein neues Design.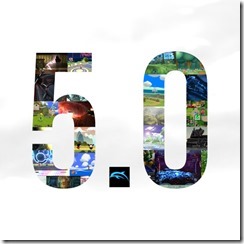 Die Version 5.0 des beliebten Gamecube- und Wii-Emulators Dolphin erschien.

Das RiiConnect24-Team gab die Veröffentlichung der ersten Beta des Nachrichtenkanals bekannt.
Ein für uns sehr wichtiger Schritt geschah Ende Juni: Wir rüsteten auf HTTPS auf! Mittlerweile kommen unsere Zertifikate aber von Let's Encrypt.
Der Verkauf von Flashkarten in Spanien wurde für illegal erklärt.

Browserhax und MenuHax wurden für die 3DS-Firmware 11.0 aktualisiert. Auch erschien stickerhax, ein Exploit für Paper Mario: Sticker Star.
Nedwill zeigte einen primären Exploit für 3DS-Sound. Dieser wird Ende Dezember als "Soundhax" erscheinen.
Die WiiDatabase feierte ihren fünften Geburtstag! Aus diesem Anlass gaben wir unsere Partnerschaft mit The Homebrew Cloud bekannt.
Hykem verabschiedete sich Mitte August endgültig von der Homebrew-Szene.


Steelhax für Steel Diver: Sub Wars wurde von VegaRoXas veröffentlicht.

Mit OurLoader ließ sich zum ersten Mal der Region-Lock auf der Wii U umgehen.
Ende September starteten wir unsere Reihe "Was wurde eigentlich aus…", in der wir recherchieren, was nach der Nachricht passiert ist. Auf der Kategorienseite könnt ihr alle Beiträge sehen.
Die Installation von arm9loaderhax ohne OTP wurde auf dem New3DS erstmals möglich. Später wurde sie wieder entfernt, da diese Methode zu zu vielen Bricks geführt hat. Autsch!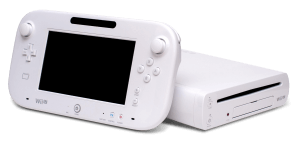 In der Wii U Homebrew-Szene ging es rund: Der "IOSU-Exploit" erschien und der Zugriff auf die OTP-Region glückte zum ersten Mal.
Nintendo stellte die Nintendo Switch in einem Preview-Trailer vor. Die hybride Konsole soll im März 2017 erscheinen, weitere Details werden im Januar 2017 bekanntgegeben.

Auf der Wii U war es erstmals möglich, eine CFW zu starten. Ein NAND-Dumper und RedNAND folgten. Auch der Homebrewkanal konnte im Wii-Modus komplett ohne Spiel per Wuphax installiert werden.

RetroArch gab die Veröffentlichung des Multi-System-Emulators für die Wii U bekannt.

Haxchi und Coldboothax wurden von Smealum open-sourced. Haxchi ist ein Exploit für den Nintendo DS Virtual-Console-Emulator der Wii U. So lässt sich z.B. direkt eine CFW über eine DS-VC starten.
Nintendo gab das Ende der Wii-U-Produktion in Japan bekannt.
Genhax für Monster Hunter Generations wurde von Svanheulen veröffentlicht. Etwas kurios war die Veröffentlichung von Kritzelpost für den 3DS – dem Nachfolger des Nintendo-Briefkastens.
Im gleichen Monat deutete Crediar auch NEEK für die Wii U an.
Dimok brachte den Homebrew-Launcher-Kanal für die Wii U heraus, welcher sich allerdings nur in einer CFW installieren und starten lässt.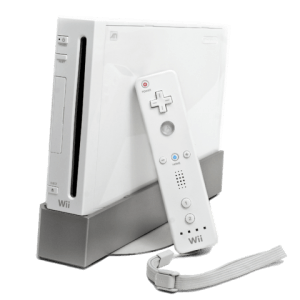 Am 19. November 2016 feierte die Wii ihren 10. Geburtstag! Sie zählt mit rund 102 Millionen verkauften Einheiten zu den meistverkauftesten Konsolen. Anlässlich dieses Ereignisses wurde der Homebrewkanal open-source.
Auch aus dimoks Federn stammt libiosuhax. Mit dieser Library ist es seit Ende November möglich, auf FAT32 USB-Geräte zuzugreifen.

Besser spät als nie: Nintendo startete Anfang Dezember ein Bug-Bounty-Programm für den 3DS.
Coldboot Haxchi wurde veröffentlicht und ermöglicht einen Direktboot in eine CFW oder den Homebrew Launcher direkt beim Start der Konsole.

Für den 3DS gab es im Dezember auch noch etwas: Waithax/Slowhax wurde veröffentlicht und ermöglicht eine DSiWareHax-Installation auf 11.0 und 11.1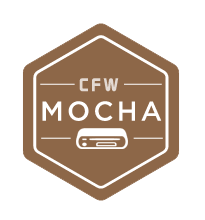 Die erste CFW ohne Firmware-Image "Mocha CFW" erschien für die Wii U.

Das Duo ist komplett: Das RiiConnect24-Team veröffentlichte die erste Beta des Wetterkanals für die Wii.
Wir veröffentlichten unseren dritten Produkttest über die EZ-FLASH Redux, von der wir mehr als enttäuscht waren.
Shutterbug2000 veröffentlicht eine erste Version des NDS-Bootstrap Loaders aus dem Card-Branch. Damit ist es nun endlich möglich, DS-ROMs von der SD-Karte abzuspielen – ganz ohne Flashcard!

Und dann war die 33C3: Die Bootrom des 3DS und Boot11 wurden gedumpt, "sighax" entdeckt, mit dem die Firmware des 3DS selbst signiert werden kann (quasi eine arm9loaderhax-"Alternative"), der ARM11 Kernel-Exploit "fasthax" und der primäre Userland-Exploit "soundhax" gezeigt. Alles in allem ein Game Over für Nintendo. Die Aufzeichnung könnt ihr beim CCC ansehen.

Schlussendlich ließ Nintendo auch noch freeShop vom Netz nehmen und Nedwill veröffentlichte soundhax.

<- Zum 2015er-Jahresrückblick