So schnell kann's gehen: Wieder einmal ist ein Jahr rum und wieder einmal sehen wir uns an, was dieses Jahr alles passiert ist!
Das Jahr startete sehr gut mit einem neuen ARM9-Kernel-Exploit für den 3DS "safehax" genannt. Damit wurde das Downgrade auf 9.2 erst Mal überflüssig – ganz weg vom Fenster war diese Methode aber noch nicht.
Parallel dazu wurde wenige Tage später Fasthax veröffentlicht – ein ARM11-Kernel-Exploit für den Nintendo 3DS von den Firmware 9.0 bis 11.2, mit einigen ausgeschlossen. Dieser wurde dann in Kombination mit safehax gestartet.

Das vorerst letzte MenuHax-Update erschien am 10. Januar und fügte Unterstützung für die 3DS-Firmware 11.1 und 11.2 hinzu.
Am gleichen Tag erschien auch "ctpkpwn_tfh", ein ARM11-Userland-Exploit für The Legend of Zelda: Tri Force Heroes.

Früh aufstehen mussten wir am 12. Januar, als Nintendo uns neue Details zur Nintendo Switch per Livestream um 5 Uhr früh mitteilte. Kein Region-Lock, bezahltes Online-System, HD-Rumble, die abnehmbaren Joy-Cons, etc. Außerdem wurden Super Mario Odyssey, The Legend of Zelda: Breath of the Wild, Splatoon 2, ARMS, 1-2-Switch, Xenoblade Chronicles 2, Mario Kart 8 Deluxe und einige weitere Spiele gezeigt.
Ende Januar beleuchteten wir noch, was aus Tomitas Klage gegen Nintendo wurde. Spoiler alert: nichts!

Im Februar erreichte uns die traurige Nachricht, dass die Produktion der erfolglosen Wii U global eingestellt wurde.
Mit dem 3DS-Update 11.3 wurden Fasthax und MenuHax gefixt und die Ausführung von safehax blockiert. Dieses sorgte allerdings für Probleme in Spielen, die Moflex-Videos abspielen.
Mehrere Wochen vor Release erhielt jemand die Nintendo Switch zu früh und veröffentlichte daraufhin Videos vom System – allerdings wusste er nicht, dass die Konsolen illegal weiterverkauft wurden. Die Systeme wurden vorher von Mitarbeitern eines U.S.-Zulieferers gestohlen.
Wii <-> PC Mail kehrte mithilfe von RiiConnect24 wieder zurück und so ist es wieder möglich, Wii-Nachrichten an eine Mail-Adresse zu senden.

Am 3. März erschien die Nintendo Switch weltweit, zusammen mit The Legend of Zelda: Breath of the Wild.
Wenig überraschend stellte sich kurze Zeit später heraus, dass die Switch für eine alte WebKit-Lücke anfällig ist.
Daeken und Co. veröffentlichten auch ein Exploit-Toolkit "PegaSwitch" genannt.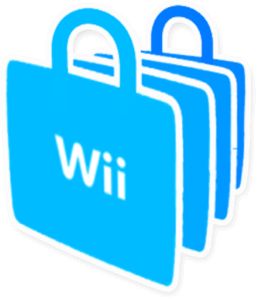 Der Wii-Shop-Kanal macht noch mal mit einem (zugegeben sehr witzigem) Sprachproblem auf sich aufmerskam und das RiiConnect24-Team fügte Schlagzeilen zum Nachrichtenkanal hinzu.
Seit dem 20. März können endlich wieder deutsche Standorte im RiiConnect24-Wetterkanal ausgewählt werden, was bis heute einwandfrei funktioniert!
Die Switch bekommt auch ihr erstes Update nach dem Launch – wie immer mit einem nichtsaussagenden Changelog.

Ende März schloss der Nintendo DSi Shop seine Pforten.
Mit der 3DS-Firmware 11.4 behob Nintendo die Lücken, die safehax und Soundhax ausnutzten, vollständig. Damit bleibt 11.3 bis heute die letzte Firmware mit einem ARM9-Kernel-Exploit. Glück für die, die nicht aktualisiert haben – der ARM11-Kernel-Exploit udsploit wurde kurze Zeit später veröffentlicht.

Mit doodlebomb nutzte Nba_Yoh einen Fehler in der Kritzelpost-Applikation für den 3DS aus, um sich höhere Rechte zu verschaffen. Dieser AMR11-Userland-Exploit wurde allerdings schnell gefixt.
Ein großes Ärgernis war die Einstellung der NES Classic Mini Produktion. Die begehrte Mini-Konsole war recht schwer zu bekommen und ging für mehrere hundert Euro online weg.

RiiConnect24 wurde open-source!
Wir erklärten was eigentlich Sighax für den 3DS ist. Sighax nutzt einen Fehler in der ARM9-Bootrom aus, um invalide Signaturen für fremde Firmware als valide erscheinen zu lassen. Das heißt, dass der 3DS dann eine modifizierte Firmware bootet, die nicht von Nintendo stammt, aber die Konsole selbst "denkt", dass dies so wäre. Sighax startet so früh, dass zur Installation keine OTP mehr gedumpt werden muss – und somit ist auch kein Downgrade auf 2.1 mehr nötig.
Nintendo wieder erfolgreich: Die Switch verkaufte sich im ersten Monat rund drei Millionen Mal.
Ende April stellte Nintendo auch den New Nintendo 2DS XL vor, der ab dem 28. Juli 2017 erhältlich ist.
Im Mai gab Google die Einstellung des YouTube-Kanals für die Nintendo Wii bekannt.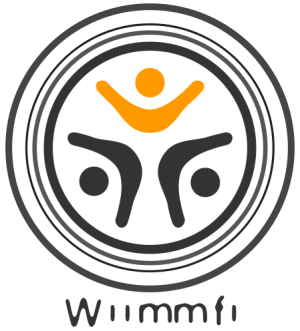 Am 10. Mai feierte der Nintendo-WFC-Ersatz "Wiimmfi" seinen dritten Geburtstag!
Nach langer Wartezeit wurde endlich der Bootrom-Exploit "Sighax" für den Nintendo 3DS veröffentlicht – allerdings in der Community-Implementierung "boot9strap".

Kurios war die Nachricht, dass man bald alle 3DS-Modelle per Magnet und einer DS-Flashkarte softmodden und entbricken kann. "Ntrboothax" wird aber noch einige Monate auf sich warten lassen. Auch der neue New2DS wird dafür anfällig sein.
Nintendo verschob den Start des Switch Online-Services auf 2018 – 19,99€/Jahr soll der ganze Spaß kosten.

Den RiiConnect24-Wetterkanal gibt's seit Mitte Juni auch auf Deutsch!
Im Juni erhielt die Switch ihr erstes Feature-Update auf die v3.0.0. Dies ist vorerst die letzte, sichere Firmware für Homebrew.

Ende des Monats kündigte Nintendo den SNES Classic Mini mit dem nie erschienen Star Fox 2 an.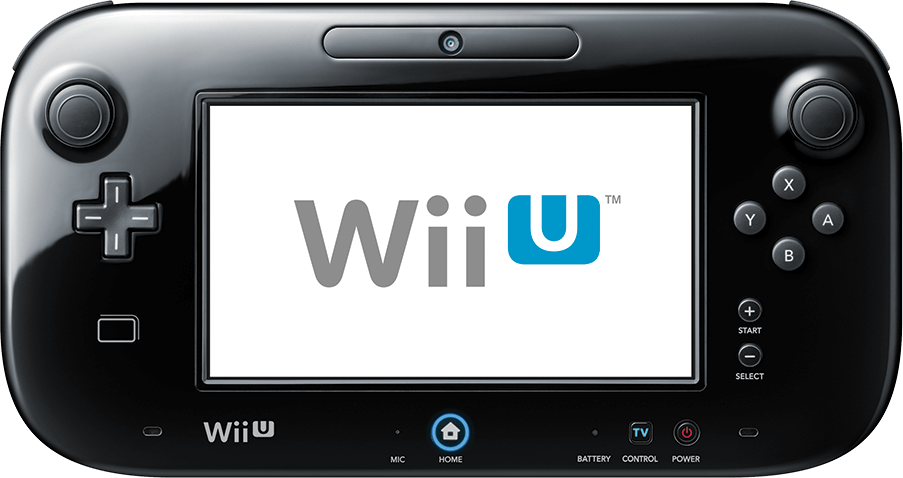 Am 18. Juli erschien das vorerst letzte Update 5.5.2 für die Wii U. Es aktualisierte den Internetbrowser und fixte somit den Browser-Exploit. Kurz darauf wurden auch Textstellen gefunden, die das Ende des Miiverse andeuteten.
Zwei Tage später gab Nintendo außerdem das Ende der Produktion des normalen New3DS bekannt.
Pech für alle, deren 3DS gebannt wurde und die sich mit "UnbanMii" entbannen wollten: Astronautlevel fand heraus, dass diese Applikation konsolenspezifische Daten und Seeds stahl.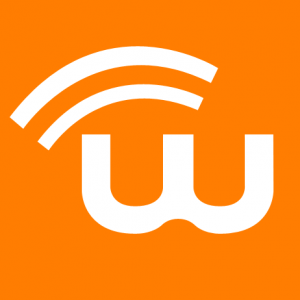 Happy Birthday! Wir feierten unseren sechsten Geburtstag!
Im August wurde bekannt, dass PokeAcer von u.a. dem RiiConnect24-Team Sicherheitslücken an Nintendo meldete und selbst das Geld einstrich.
Ntrboothax wurde veröffentlicht – somit lässt sich jedes 3DS-Modell auf jeder Firmware per Magnet und kompatibler Flashkarte modden! Interessierte sollten bei 3ds.guide vorbeischauen.

Mitte August wurde ein neuer Browser-Exploit für die Wii-U-Firmware 5.5.2 veröffentlicht und somit ist die Wii U wieder "offen".

Eine Warnung vor einem Switch-Update wurde laut, da mit 3.0.1 ein schwerwiegender Fehler im Service-Manager behoben wurde, der ironischerweise schon auf dem 3DS existierte.
Nba_Yoh beglückte uns mit einem neuen, primären 3DS-Exploit für den RPG Maker Player, dessen Upload allerdings wenig später blockiert wurde.
Nintendo gab wie spekuliert die Einstellung des Miiverse und Wii U Chat am 8. November 2017 bekannt.
Zum ersten Mal gelang die Wii U Wii-VC-Injection zum Injizieren von eigenen Spielen in die Wii-VC.
Glück für alle, die beim ersten Mal keine Chance hatten: Nintendo gab bekannt, dass der SNES Mini auch 2018 ausgeliefert wird; außerdem kommt der NES Mini zurück.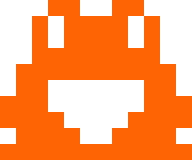 Da Nba_Yoh leider zu lange gebraucht hatte, um seinen Exploit für Flipnote Studio 3D zu veröffentlichen, fixte Nintendo die Lücke noch vor der Veröffentlichung von Notehax.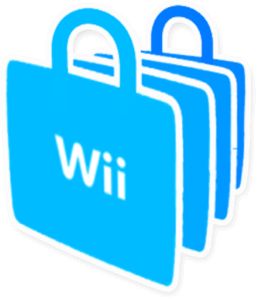 Nintendo kündigte leider die Einstellung des Wii-Shop-Kanals im Jahre 2019 an.
FIX94 hat es geschafft, WiiVC Injections auf der Wii U so anzupassen, dass Wii-Homebrews die erhöhte Taktrate der Wii U nutzen können, was insbesondere Emulatoren wie Not64 und WiiSXR zu Gute kommt.
Große Neuigkeiten für die Switch-Homebrew-Szene: Das ReSwitched-Team machte alle ihre Projekte öffentlich und schilderte, wie sie höhere Zugriffsrechte bekommen wollen. Mit ROhan soll dem SwitchOS vorgespielt werden, dass eine Binary im Entwicklermodus geladen wird, wo die Signaturen (ob diese Binary von Nintendo stammt) nicht geprüft werden.
Wir beschrieben auch, wie sich NES Golf ("flog") auf der Switch-Firmware 2.0.0 bis 3.0.0 per PegaSwitch starten lässt.
FIX94 forkte den Homebrewkanal und fügte u.a. Unterstützung für den Wii U Pro-Controller und das Wii U GamePad (per VC-Inject) hinzu.

Larsenv vom RiiConnect24-Team brachte RSSMii zurück!
Mitte Oktober wurde die Tegra-210-Bootrom gedumpt. Der Tegra 210 ist der SoC der Nintendo Switch.
Der erste DLC für Animal Crossing: Let's Go to the City wurde vom RiiConnect24-Team verschickt.

Das Switch-Update 4.0.0 fügte Videoaufnahmen hinzu – allerdings nur für 30 Sekunden und die Spiele müssen dies selbst unterstützen. Auch wurde bekannt, dass sich die Hybrid-Konsole mehr als 7,6 Millionen Mal verkauft hat.
Die v1.11.0c des Wii-U-Emulators Cemu unterstützt Online-Play – allerdings müssen dafür Daten von der Wii U gedumpt werden.
Das ReSwitch-Team schafft es erstmals, fremden Code auf der Nintendo Switch auszuführen.
Die Wii U feierte ihren fünften Geburtstag und wir schauten noch einmal auf die gefloppte, aber dennoch gemochte Konsole zurück.

Das RiiConnect24-Team brachte den Meinungskanal für die Wii zurück.
Am 18. Dezember erschien überraschend ein neuer Wii-Exploit für Adobe Flash, welcher folgerichtig "FlashHax" heißt.
An Weihnachten haben derrek, d0k3 und Co. den OpenFirmInstaller und einen neuen Bootloader für den 3DS mit dem Namen "fastboot3DS" veröffentlicht.
Außerdem erschien der primäre 3DS-Exploit "haxfactory" für das Spiel Block Factory, welches allerdings nicht mehr im eShop erhältlich ist.
Am ersten Weihnachtsfeiertag überraschte uns das Newer Team mit einer brandneuen Modifikation – Newer Super Mario Bros. DS!
Und hier sind wir am Ende: Auf der 34C3 präsentierten plutoo, derrek und naehrwert eine simple Homebrew-Demo auf der Nintendo Switch, redeten über das Sicherheitskonzept und versprachen Homebrew für die Firmware 3.0.0. Kurz daraufhin wurden sogar RetroArch und SNES9x 2010 portiert – allerdings noch nicht einfach für Enduser startbar.
Wir wünschen euch ein frohes neues Jahr!